Resources for Transcriptionists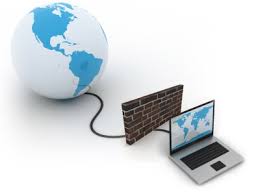 Call or Text - (530) 913-3051
E-mail us at:
info@pioneer-transcription-services.com
We highly recommend the following resources for transcriptionists whether you're working for us, someone else, or your own clients.
Our Transcription Services Newsletter. This newsletter is written specifically for individuals providing transcription services. Each issue encourages you in the work that you do, providing tips and helps, as well as a featured spotlight on one transcriptionist currently working in the field.
Transcription Training
- We recommend the Transcribe Anywhere online transcription course for specialized training.  This is a complete course on the ins and outs of being a transcriptionist.  It comes complete with sample audios, documents, grammar and more.  All things related to doing real transcription work is covered in this comprehensive course.  Click the link below to see more about this awesome course!

More Resources for Transcriptionists:

People ask me all the time which foot pedal to use.  This is the foot pedal that we use and it works well with the free and inexpensive transcription software that is available.

There are a variety of different transcription software players available.  Most typists use Express Scribe or the FTW Transcriber.  Personally, I find the FTW Transcriber to have far superior quality and capabilities.  I have recommended this for a long time now and many of the typists who work for Pioneer have come to agree!  If you use the link from our website you will receive a 7% discount.

How to Set Up and Insert Time Codes using Express Scribe and FTW Transcriber - Includes how to change the start time.

You will need transcription software and a foot pedal to transcribe digital audio files. Express Scribe has free transcription software. You will still need to purchase a foot pedal.

Download Express Scribe

There are other free transcription software options available. It's always a good idea to have more than one software program available in case you get a file that one software program cannot play. You can quickly check other programs you already have installed to see if they can play the troublesome file.


If you're looking for practice tape transcription ideas, make sure to check out our page here for several ideas.
Check out Grammar Monster to help polish your grammar and punctuation skills.


The following are file transfer services that allow you to transfer large audio files. A must for every transcription service business:
You Send It
Send This File
LeapFILE


We have written quite a few transcription services articles that could be very helpful to both new transcriptionists and experienced transcriptionists alike.


We all know you need to be a fast typist to be a good transcriptionist.
For those who do not know how to type you can learn to type at home.
And then you always want to be keeping your skills sharp by testing your typing speed!
How Fast Can You Type?
Type the entire sentence below. The test will begin when you type your first character. When you are done, hit your tab key or click the stop button. (Author of current quote: click here).
If a man empties his purse into his head, no man can take it away from him, for an investment in knowledge pays the best interest.
Your speed is words per minute *
online typing test (c) CalculatorCat.com


A law dictionary comes in handy when transcribing legal documents. I use Barron's Law Dictionary. Another great resource for legal terms is this Online law dictionary.
Other important resources for transcriptionists to know about are ergonomics! I strongly believe in doing stretches several times a day. I particularly like these Zoga exercises. These carpal tunnel stretches can help keep carpal tunnel under control as well.


While you build up your own list of clients, here is a list of transcription services companies that have been known to hire subcontractors.
Transcription Services Companies.
We would love for you to share your resources for transcriptionists with us.
Do you have a resource for transcriptionists?
Do you have a resource that is helpful to transcriptionists? Share it!
What Other Visitors Have Said
Click below to see contributions from other visitors to this page...

Return from Resources for Transcriptionists to Transcription Services Home