Transcription Software

Call or Text - (530) 913-3051
E-mail us at:
info@pioneer-transcription-services.com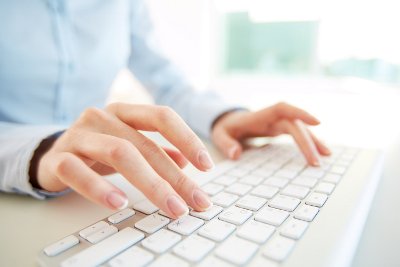 Wondering what transcription software is all about?  What type of equipment do you need to provide transcription services?  I'm here to help you out with answers to these questions.  Note some of these items may be for affiliate links where I get a little kickback if you buy the product from the link provided.  But I would never recommend something that I do not use myself or that is not essential to providing transcription services.

Essential Transcription Software:
You will absolutely need some type of software to play the audio and video files that customers send to you.  My absolute favorite is The FTW Transcriber.  You simply download this little software to your computer's hard drive and you load audio or video files into it to play.  Some of the reasons I like this player the best is because it plays many different types of files and it will even convert some odd file extensions such as .ds2 files.  The main thing I like about this software though is that it has far superior quality sound than some of the other transcription softwares that are on the market.  It is also reasonably priced.  It is a subscription plan, so you have to renew it every couple of years, but it is affordable!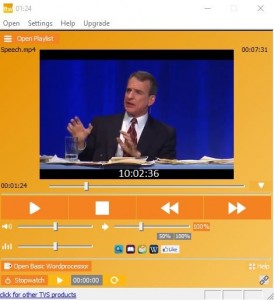 Express Scribe is another industry standard software for playing audio and video files.  I believe this is a one-time purchase.  Many of my typists use this one.

Non-Essential But certainly helpful items:

Some people will just use hot keys to control the backing up and slowing down of their transcription player.  But I like to have a foot pedal as it allows me to type faster by never having to hit a hot key and I can control the backing up of the player with my feet.  This foot pedal has a USB plug in so that it plugs right into your computer and works seamlessly with either of the softwares above.

I am a very strong believer in noise canceling headphones.  Most of the foot pedals come with little chintzy ear bud type headphones, but if you are serious about getting the best quality audio (hence a more accurate transcript) you are going to want a pair of noise canceling headphones.  I use a pair of Sony MDR-XD200, but I have had them a long time and cannot seem to find them.  These seem like a comparable pair of headphones though.

So really these three items are about all you need: 
Software to play audio and video
Foot Pedal
Noise Canceling Headphones

If you have any questions about any of this, just shoot me an email or a text and I am happy to answer them.