Audio File Conversion
Call or Text - (530) 913-3051
E-mail us at:
info@pioneer-transcription-services.com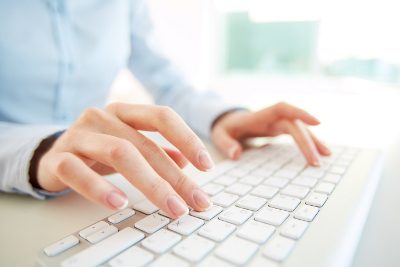 Many clients want to know about audio file conversion in order to send their large audio files over the Internet.

You may be wondering why would you need to convert your audio file? Well, the best way to compress an audio file is to convert the audio file to a different format. Do not worry -- even a non-technical person can handle this with ease. There are several programs available that allow you to do this and I am going to recommend three based on my own experience and recommended by my clients.

Audio File Conversion Software Programs:

The program I used is called Switch from NCH Software. It has a free download, which has some limitations, but the paid version is worth every penny.  I use it almost daily.  As an example of what it is able to do for you, I was able to take a .wav audio file that was 32.2 MB and using Switch converted it into an MP3 file that was only 16.1 MB.

One of my clients highly recommends Easy WMA. It is $10.00 and very easy to use. A perfect solution for those who want a very simple interface.

Another free conversion software available for download is Koyote. I have not personally tried this one, but I have heard good things about it.
One of my new favorite conversion software programs is Any Video Converter.  I love this one.  You can take any video file and easily convert it to an MP3 or other format that is suitable for your needs.  And even more exciting is you can paste in any website with a video or You Tube video and it will create an audio file for you.  It is a great program for your toolbox.  I am finding that I use it more and more all the time.
Another conversion software is called the Icecream Media Converter.  One of my typists told me about this one and I am using it quite often to convert .wav files to MP3 files.

Whichever method you use, taking just a few minutes to download one of these programs will enable you to send those larger audio files out for transcription, making your life much easier.  Of course, you can still send the larger audio files to us using our alternative file upload option and we can take it from there.
Return from Audio File Conversion to Transcription Services Home
E-mail us at:
info@pioneer-transcription-services.com