Online Transcription Service
Upload Files for Transcription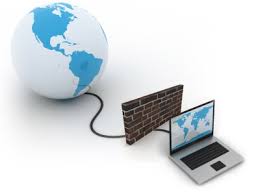 Call or Text - (530) 913-3051
E-mail us at:
info@pioneer-transcription-services.com
This is the place to upload a file for online transcription service. We use a secure, encrypted upload site to ensure total confidentiality of all files processed.  Also, audio files are usually too large for e-mail programs to handle, so using this upload system makes it easy to send us large files or multiple files all at once.

Please include your e-mail address, any special instructions, name spellings you may have, preference as to if you want straight verbatim with all ums, uhs, and utterances typed, or cleaned up verbatim, which is exactly what was said without the ums, uhs, et cetera.

Upload Here

Once your file is transcribed it will be returned to you either via e-mail or using this same secure, encrypted method. You will be sent an e-mail notification that it is ready for download. It's all that simple!
Alternative Upload for online transcription service (the original upload):
If for any reason you have difficulty uploading a file using the link above, please feel free to upload a file through the following link. 
Leapfile Link to Upload Files for Transcription

This is the link for LeapFile, which many of our previous clients prefer, so we are keeping it as an option.

We give this alternative upload option so that if there is ever a problem with the the above system (which is very rare), you can still send us files for transcription.  We want to always have options for you to send files to us.
Also, we are happy to receive links from you to download audio and video files.  If you have an FTP site you would like us to work from or another website, simply e-mail us the link at
info@pioneer-transcription-services.com
.
Over ninety-nine percent of the time there is not a problem with uploading files to us, but if you should ever run into a problem, please do not hesitate to call us so that we may assist you.  Our phone number is (530) 913-3051.

You may also send us CDs and Flashdrives by regular postal mail too if that is more convenient for you.  We want this process to be as easy as possible.  Our mailing address is: 

Pioneer Transcription Services
P.O. Box 853
Penn Valley, CA  95946
If using Fed Ex and they need a physical address you can use the following address:
Pioneer Transcription Services
17345 Pioneer Way
Rough & Ready, CA  95975

Return from Online Transcription Service to Transcription Services Home.