Transcription Services Companies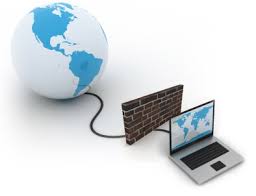 Call or Text - (530) 913-3051
E-mail us at:
info@pioneer-transcription-services.com
The following is a list of some transcription services companies that have been known to hire independent subcontractors. Please note that some of these companies are medical transcription companies, while others are legal and general transcription services.  You will need to investigate each one and see what their requirements are as far as experience needed, testing required, et cetera.  There is usually an online form or contact form for typists wanting to apply.  Be sure to read all of their instructions carefully before and during the application process.  You might also check around on some of the transcription boards to see about other people's experiences with a company you might be interested in.
Different companies pay different rates to independent subcontractors.  I have heard of some paying as low as $.45 per audio minute to a more average rate of $1.00 per audio minute.  Some also pay by the page.
Be sure to check out our article "Tips When Testing With a Transcription Service" for additional tips in creating a great first impression.  There are other articles at this page as well that will help you to be more knowledgeable about the field in general, including one entitled "What Transcription Services Owners Want From Work-At-Home Transcriptionists.  I wrote this article myself, as a transcription service owner, to help those trying to break into the field get a better understanding of what will help you stand out from the rest and to be a prime subcontractor.
List of Transcription Services Companies:

2Scribe Transcription (Medical Transcription)
ABC Transcription
Accentance
Accutran Global
ADS Transcription Company (Absolute Documents)
Alice Darling Secretarial Services
Allegis Communications
All Professionals Litigation Support Team
All Type Transcription Services
American High-Tech Transcription
AMR Choice Solutions
ANP Transcriptions
At Home Typing Service
AVAZ
AVTranz
Bridge Documents
Cambridge Transcriptions
Caption Colorado
CASET Associates
Chromolume Transcription
CLK Transcription, Inc.
CMR Transcription
CyberDictate
Daily Transcripts
Digi-Tran, Inc.
Diversified Reporting
Echo Sten-Tel
Elite Office Solutions
Enright Sten-Tel
Escriptionist
E Transcription Solutions
E-Typist Transcription
Event Transcription Services
Eword Solutions
Expedict
Express Document Services
ExecuScribe
Fantastic Transcripts
Focus Forward
Geneva Worldwide
GMR Transcription
Greenlight Transcription
Greenpath Transcripts
Hi-Tech Transcription Services
iDictate
JHTS
Just Your Type Service
Kemasson Transcription
Lee Perfect
Legal Typist
Legal Typists
Managed Outsource Solutions
Mass/Tuscon Transcription
Morningside (FDCH)
Mountain West
Mulberry Studio
MxSecure
Neal R. Gross
Net Transcripts
On the Record Reporting and Transcription
Oracle
Ordinate
OSI Transcription
Pacific Solutions
People Support
Perfect Transcription
Pioneer Transcription Services
Production Transcripts
Professional Legal Services
Professional Support Services
Pro Per Legal Text
Purple Shark
RapidText
Reeves Precise Office Solutions
Same Day Transcriptions
Scribe 4 You
Scribes Transcription Services
Scriptacom
Sierra Transcription
Speak Write
SpectraMedi
SPI Technologies
Statewide Transcription
Sten-Tel
Talk2Type
Tape Transcription Center
TASK
Tech-Synergy
Tereden Transcription
The Admin Source
The Transcription Agency
The Transcription Company
Tigerfish
TNT Transcriptions & Translations
Transcribe It Quick
Transcription Center
Transcription Studio
Transcription Services, Inc.
Type Type Type
TypeWrite Transcription
Ubiqus
Verbal Ink
VITAC
VOBA
Voss Transcription
Way With Words
We Scribe It
Wheelers
Wordzxpressed
Worldwide Dictation




Return from Transcription Services Companies to Resources for Transcriptionists