Interview Transcription

Call or Text - (530) 913-3051
E-mail us at:
info@pioneer-transcription-services.com
What Exactly Is Interview Transcription?

Interview transcription is the process of converting an audio interview into a written transcript.

Many different types of companies and individuals conduct recorded interviews for many different reasons. Authors conduct many interviews when doing research for their books and articles. The easiest way for them to pull the pertinent information from these interviews is to have a written transcript to work from.

Dissertation students have huge amounts of interviews which they conduct and they need transcribed into documents they can use for their research. Most hire the task of transcription out as it is very time consuming and they need to focus their energies elsewhere.

Private investigators, insurance companies, and claims adjusters conduct interviews in the course and scope of their work. These are usually claimant and witness statements. They would then use interview or insurance transcription services to have those interviews transcribed into a written format.
Documentary filmmakers and corporate interviews routinely use our documentary interview transcription services.

Radio and television shows conduct interviews from which they will pull various clips together to write a professionally polished program. Using a transcription service company that can insert time codes into these interviews is extremely helpful when searching for a particular audio or video clip to use in the program.

Focus group interviews are conducted by market research companies to gather opinions on various topics and products. The companies would then hire a focus group transcription service to transcribe these interviews for analysis.

Oral historians record interviews of all sorts, from famous people, to people who have experienced a certain event, to just telling an individual's life story. The transcripts from these interviews are very important and are used in many different ways.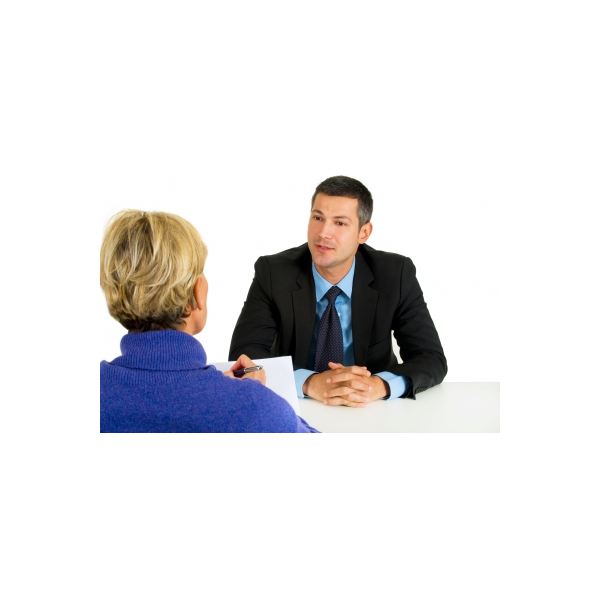 Why Do You Need to Use a Native English Speaking Transcription Service?

Many countries such as India, the Philippines and Malaysia are getting into the transcription business. They are able to offer their services at a fraction of the cost of native English speaking countries. The problem is that obviously English is not their first language. This is especially important in interview transcription which many times includes slang terms that foreign speakers may not be familiar with, even with intense training. We have had a few clients who tried to save some money by outsourcing overseas, only to be unhappy with the quality of the transcript they received. They then had to have the work re-transcribed or heavily edited by a US-based transcription service.
What About Using Voice Recognition for Interview Transcription?

While the abilities and quality of voice recognition software has come a long way over the years, there is still a lot of training to each individual voice being recorded that must be done. While this might be practical for a professional doing straight dictation, it is not very practical for interview transcription where there are different voices all the time and where you may want to capture nuances in a transcript that a human transcriptionist can but speech recognition software cannot.
Why Choose Pioneer Transcription Services for Your Interview Transcription?

Interview transcription is our specialty! We have been providing our services since 1990. We have vast experience in many different fields. We are extremely choosy and only use transcriptionists who have "the ear" as well as a good command of the English language. We give each and every interview great care and attention to detail. You can trust our professional transcription team to get down in written format exactly what was said.  See our article on how to find the Best Transcription Services for Interviews.
What Types of Interview Transcripts Does Pioneer Offer?

We offer two types of interview transcripts -- straight verbatim, which includes every single utterance such as um, uh, et cetera, and cleaned up verbatim, which includes every single word spoken, but leaving out the ums, uhs, et cetera.

We are able to prepare your transcript in your choice of either Microsoft Word or WordPerfect.

Pioneer Transcription Services can provide mp3 transcription, as well as mp2, wav, dss, ds2, wma, dvf, au, aif, msv, vox, and many other file extensions. We are even able to transcribe most any proprietary digital formats. We are also equipped to transcribe from micro cassette and standard cassette tapes, although there is a slightly higher rate for this service.

Prices for Transcription Services:

We offer very affordable transcription services. Pricing for a two-person interview is just $1.75 per audio minute for standard turnaround time, and $2.00 per audio minute for 24-hour turnaround time. Please contact us for a quote for an interview with more than two people.
How Do You Send Digital Audio Files for Transcription?

You can send us a digital audio file at any time of day or night and we will give it the personalized service which we pride ourselves on. We are known as a reliable transcription service who can be trusted with your interviews. We take that trust very seriously and will do everything we can to ensure your satisfaction in the completed job.

Click to Upload a file for transcription now.

Return from Interview Transcription to Transcription Services Home