Academic Transcription Services

Call or Text - (530) 913-3051
E-mail us at:
info@pioneer-transcription-services.com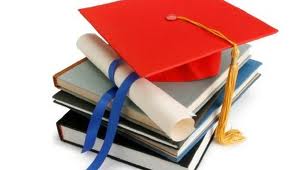 Pioneer offers academic transcription services to both students and university departments.

We can handle your multiple interview transcription project in a timely manner and at a reasonable price. When you contact us regarding your project, you will be assigned a project manager who will oversee your transcription from beginning to end.

University students seeking dissertation transcription may have many interviews that they would like to have transcribed in a quick manner without sacrificing quality. Pioneer Transcription Services prides itself on its great customer service, fast turnaround, fair pricing and excellent quality product when providing education transcription services.

Pioneer also works with university research departments on their various university transcription projects. These can sometimes be very large projects and we are equipped with enough highly qualified typists to provide you with fast turnaround and excellent quality transcripts.
Since we have worked with so many universities in the past, we are well versed in the vendor set-up process that can sometimes be required and are happy to comply with your university's procedures. We like to get this process going early on in the project as it can sometimes be time consuming.

We know that both students, faculty and the universities and colleges themselves need affordable transcription services.  We do offer volume discounts on over 20 hours of audio, so be sure to let us know if you will have at least 20 hours or more.  This must be set up prior to us beginning work on your project.

Some of the colleges and universities we have provided ACADEMIC transcription services for include:
Baylor University
Bond University, Australia
Georgia State University
Hamline University
Hofstra University
Kennesaw University
North Carolina State University
SUNY Empire State College
Texas A&M University
Transpersonal Institute of Psychology
University of Arizona

University of California at Bakersfield
University of California at Berkeley
University of California at Davis
University of Illinois Urbana-Champaign
University of Michigan 
University of Minnesota, Duluth
University of Missouri, Kansas City
University of South Florida
University of Texas, Austin
University of Texas, Houston
University of Wisconsin-Madison
Washington University


We would welcome the opportunity to add your university to our list of satisfied customers utilizing our academic transcription services.

Contact us for more information. You can send us digital audio files at any time of day or night and we will give it the personalized service which we pride ourselves on. We are known as a reliable transcription service who can be trusted with your interviews. We take that trust very seriously and will do everything we can to ensure your satisfaction in the completed job.  We are more than willing to sign any confidentiality agreements you may want or need us to sign.
Please use our online transcription services to upload a file for transcription now.




Return from Academic Transcription Services to Transcription Services Home