Podcast Transcription Services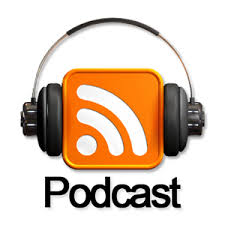 Call or Text - (530) 913-3051
E-mail us at:
info@pioneer-transcription-services.com
Podcast transcription and webinar transcription are relatively new services that many individuals and businesses are asking for.

For various reasons people want a written transcript of their webinar or podcast event. Some companies create podcasts or webcasts which they then sell or share with others. Some want to add content to their websites, or offer training to their employees in this way.  Companies may want to feature one of their products and they create a podcast talking about their product.

What Are the Benefits of Podcast Transcription?

One of the main benefits of having your podcast or webinar transcribed is it can assist the search engines in finding keywords that cannot be picked up in an audio file, but only in the text of the website.

If you are looking for quick, easy and cost-effective way to record your podcasts, dictation, telephone conference calls, interviews, et cetera, we highly recommend AudioAcrobat. With this service you make your recordings over the telephone, so you don't need a digital recorder. Once you have recorded your audio, just send it to us for transcription. AudioAcrobat has a free 30-day trial and after that it is only $19.95 per month, up to a certain amount of usage. You are able to record quite a bit of audio per session, which is a real benefit!

There are other options too, of course, for recording your internet podcasts, interviews, videos, etc., and Pioneer Transcription Services is well versed in handling all the various formats. We can work from WebEx conference calls, You Tube Videos, MP3 files, WMA files, WAV files, MP4 files, DSS files, DS2 files, plus many, many other options. We have several softwares at our disposal for handling the many different digital file formats. We can also convert many file formats to make them easier to work with.

If you already have your audio file ready, you can use our online transcription services to send us files now or any time that it is convenient for you 24 hours a day, seven days a week.

Our prices for transcribing podcasts is $1.75 per audio minute for standard turnaround time and $2.00 per audio minute for 24-hour turnaround time.
We also offer Weekend Transcription Services for your convenience, as we know sometimes you want or need something over a weekend.  Several of our typists work weekends enabling us to offer this service to our clients.




Return from Podcast Transcription to Transcription Services Home