Dictation Transcription

Call or Text - (530) 913-3051
E-mail us at:
info@pioneer-transcription-services.com
Many professionals require dictation transcription for their correspondence, reports, legal documents, etc.  Many writers prefer to dictate their work and have a typist type it up for them.  Sometimes students even want to dictate their dissertation or thesis and have a professional transcription company handle the nuts and bolts of actually typing it.

How Does dictation transcription services work?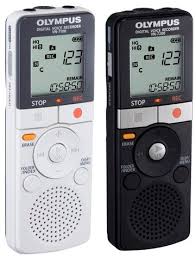 Most business people today already possess digital recorders, which makes it very easy to use an online transcription service. You simply speak into your portable digital recorder and upload the audio file to the transcription service at your convenience.  The transcription service then types the spoken word using a foot pedal and a  digital transcription player that work with their foot pedal.

Pioneer has been offering this type of work since our inception in 1989.  We were one of the first companies to go digital.  We continue to offer fast and accurate transcription services to our clients, making us an indispensable asset to many companies and individuals.
We will usually return your work within 24 hours or less, depending on the length of your audio session.

We offer you a couple of different pricing options on our dictation services, including a per page rate (this varies depending on how much typing per page), a per audio minute rate, or a per word rate. 

We also offer a free trial to allow you to try our services with absolutely no risk. We will type one report or letter absolutely free up to 15 minutes of audio. Just be sure to type "free 15" in your file upload.  Please note that this offer is not available to those with free e-mail accounts such as Yahoo, Gmail, Hotmail, etc.

Our file transfer service is encrypted and secure for total confidentiality.  All of our (U.S. based only) typists have signed confidentiality agreements and we take this very seriously.  Our typists are all well-versed in insurance and legal terms, as well as many other industries.  We have trained them well in using Google to research terms, name spellings, addresses, etc.

If you do not yet have a digital recorder, please contact us and we will make arrangements with you to get one to you as soon as possible so that you can start using our services.

You can upload a file to us at any time of day or night using the following link.  Upload a file for transcription now.  We will begin processing your order right away. 

Return from Dictation Transcription to Legal Transcription