Audio Transcription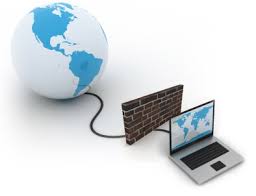 Call or Text - (530) 913-3051
E-mail us at:
info@pioneer-transcription-services.com
Our Audio Transcription Service:

Pioneer is a leader in the audio transcription industry. We can provide written transcripts from any digital audio or video format, including but not limited to mp3, wma, wav, aiff, au, msv, dvf, mp4, dss, dlv, mpg/mpeg and many, many more.

We are also now offering DS2 transcription.

Utilizing our services frees you up to concentrate on more important tasks. And let's face it, transcription can be a grueling job. We have had customers come to us and tell us they tried to transcribe something themselves until they realized how much work it really is!  Outsourcing this work allows you to quickly get the transcript you need. You can be confident that the transcript you have is an accurate record of what was said in the recording, be it an interview or dictation.  Having a professional service provide your transcription needs is a great step in streamlining your workflow.  This is our specialty, so we know how to get the job done quickly and accurately.

Our transcription services are all completely confidential. We respect your privacy and offer a secure and encrypted file transfer service at absolutely no additional cost.
We offer an extremely fast turnaround while never sacrificing quality. We have been in business since 1990 and are a reliable company you can depend on.  We have an A plus rating with the Better Business Bureau.

Using our services is extremely simple. It is as easy as sending an e-mail attachment. You can send several audio files at once through our encrypted, secure audio file transfer service.

You are not limited to business hours when sending us audio files. Using our online transcription services, you can upload a file to us at any time of day or night, seven days a week. We will return the written transcript to you in Microsoft Word format in a timely manner.
Our pricing for audio transcription is simple and straightforward at $1.75 per audio minute. We call this our standard turnaround time, which is typically much faster than most services provide, usually two business days. Our rush rate for 24 hours or less is just $2.00 per audio minute.

Do you want to discuss your project in-depth? Please do not hesitate to give us a call or text us at (530) 913-3051.  We give each client and potential client the individual attention they deserve.

E-mail us at:
info@pioneer-transcription-services.com
Return to Conference Call Transcription