United States Transcription Services

Call or Text - (530) 913-3051
E-mail us at:
info@pioneer-transcription-services.com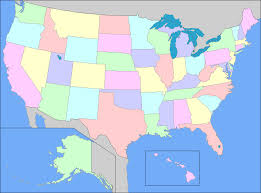 Pioneer is one of the top United States transcription services.

All of our transcriptionists are based in the United States and possess impeccable English and technical skills.

While our main office is based in California, we do provide global transcription services. We have clients in both Northern and Southern California, New York, Indiana, Minnesota, Georgia, South Africa, Paris, France, and many other places. We welcome work from around the world. In fact, the differing time zones often work quite well. For instance, our client in Paris, France may send us a transcription assignment at the end of their work day because they didn't have time to do it themselves. Well, our day is just beginning, so we complete the work while they are sleeping. Then when they come into the office the next day the transcription job is waiting for them.
This is a global economy and business environment that we live and work in today.  There was a time where geographic location was very important, being able to physically pick up and deliver tapes and transcripts.  But now with digital recorders and many types of online file transfer options, transcription companies such as ours are able to offer their services to companies regardless of geographic location.
We also benefit from the innovation of all of this technology, as we are not limited to the workforce of our locale, but we can search the United States for the very best in transcriptionists available to join our team.
We believe it is most important that our transcriptionists be native English speakers and reside in the United States.

Specific States Within United States Transcription Services:

Washington State Transcription Services
New Mexico Transcription Services
Oregon Transcription Services
Arizona Transcription Services
Ohio Transcription Services
Florida Transcription Services
Tennessee Transcription Services
Texas Transcription Services
North Carolina Transcription Services
South Carolina Transcription Services
Washington DC Transcription Services
New Jersey Transcription Services
Michigan Transcription Services
Missouri Transcription Services
Wisconsin Transcription Services
Indiana Transcription Services
Georgia Transcription Services
Louisiana Transcription Services
Nebraska Transcription Services
Wyoming Transcription Services
Illinois Transcription Services
Kansas Transcription Services
Oklahoma Transcription Services
Iowa Transcription Services
Minnesota Transcription Services
Colorado Transcription Services
North Dakota Transcription
South Dakota Transcription
Montana Transcription
Maine Transcription
West Virginia Transcription Services
Virginia Transcription Services
Arkansas Transcription
Kentucky Transcription

Idaho Transcription Services
Utah Transcription

Return from United States Transcription Services to Business Transcription Services