Cloud Transcription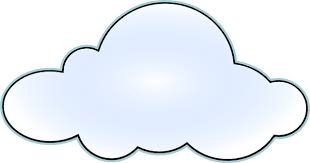 Call or Text - (530) 913-3051
E-mail us at:
info@pioneer-transcription-services.com
Using our Cloud Transcription services is so easy and convenient.  You upload your audio or video files to our secure portal and we send you back transcripts in Microsoft Word.
To get started, just look for the Upload a File button in the top menu bar, answer a couple of very short questions (your name, e-mail address, how you would like speakers identified) and upload your file(s).  We take it from there and you will receive your audio or video in a written transcript (MS Word) format.
You no longer need to have a secretary on staff to handle these tasks for you.  You can just use our service for outsourcing your transcription service needs on an as-needed basis.  You do not pay for sick days, vacation days, employee idleness or any benefits.  We are an at-will vendor that you only use when you need us.
You can choose between 24-hour turnaround and standard turnaround.  Standard turnaround is usually two to three days, depending on how busy we are at the time that you send in your files for transcription.

Our system will hold your audio or video file for up to one month, long after we have returned your transcript to you.
Who Can Benefit from Cloud Transcription:

Any business, student or individual who is looking to have something transcribed can benefit from using our online transcription services.  These may include any of the following:
Interviews
Production interviews
Dictation
911 calls
Family history or stories
Legal documents

Dissertation students conducting research interviews
Business correspondence
Oral histories (business or personal)
Our highly qualified staff of transcriptionists are always ready to provide these services to you.  You can upload files to us any time of day or night.  Our satisfied clients find our services to be fast, accurate and very affordable.
We do offer a 10-minute free trial (exceptions do apply; i.e., Yahoo, G-Mail, Hotmail etc. accounts cannot access this free trial).  We want to prove to you that our services are easy to use and convenient, not to mention extremely accurate.  We do not offshore any of our work!  All work is done by U.S. citizens who are constantly put through rigorous quality control standards. 
You can trust us with all of your transcription services needs.  We have an A plus rating with the Better Business Bureau and always strive to exceed client expectations.  Try our services for yourself.