Transcription Training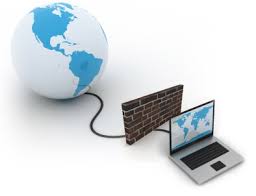 Call or Text - (530) 913-3051
E-mail us at:
info@pioneer-transcription-services.com
I have been thinking about writing a transcription training course for general transcription for a long time now. The reason being that a lot of people who test with us do not have a clue what we are looking for in a transcriptionist. Also, even when we hire new people many times there are things I need to tell them and ways that they need to be trained in that are time consuming and repetitive. So I've thought I really need a transcription course that could train these people in the proper way to do this type of work. There are so many things they need to be aware of that they just do not know.
I had thought about how my course would include real audio files from real jobs for the students to practice on. Then we would include the correct transcript (both verbatim and cleaned up verbatim) so that they could correct their own work and see where they are making mistakes and what a REAL transcription service is looking for when they hire or are about to hire a transcriptionist to do work for them.
I was thinking I would want to include vocabulary building exercises, because having a rich vocabulary is really important to providing excellent transcription services. I would also include in this curriculum tips and advice on how to do things on a day-to-day basis and on providing great services.
Transcription Training Course Found:

I actually started working on this masterpiece of a curriculum when I thought I'd Google what is already out there, not thinking there really was anything. I was surprised to see quite a few actually. I looked at several before stumbling upon the Transcribe Anywhere Transcription Course.
Janet Shaughnessy has written the course for me! Seriously, why should I reinvent the wheel? She has covered everything I wanted to cover in my course PLUS SOME! It is truly amazing!
She starts with a Work at Home Self Assessment Quiz, and moves on to a General Transcription overview, the growing need, equipment and set up, etc. But the really cool parts come when she gives sample transcripts, instructions on how to do timecoding, critical thinking skills (I LOVE THIS), grammar and punctuation (love this too!), formatting, how to identify speakers, text expanders and short cut keys, tons of sample templates for invoicing, contracts, etc. She even gives links to companies that hire transcriptionists and a business plan template. This course is so complete that I have decided NOT to write my own course and just let people know about her course.
The best part is that this transcription training is so reasonably priced. All the other courses I looked at were not nearly as thorough and costs way more! This is the one for me to endorse in every way. It is worth every penny when you think about how quickly you can earn this money back when you are actually working in the field.
I have been doing transcription from home myself since 1990 and know the value of this type of training. I truly believe in this product and encourage you to invest in your future.
Janet has recently UPDATED this course into something truly remarkable.  It is now a multimedia course with training videos and lifetime support.  You can even take a free mini course to see if it is right for you.   I am amazed at the work she has put into this course and the thorough training anybody looking to get into the transcription field will receive when they take this course. 
Check out the free mini course here.

Return from Transcription Training to Transcription Services Home.